Commercial RO Water Purifier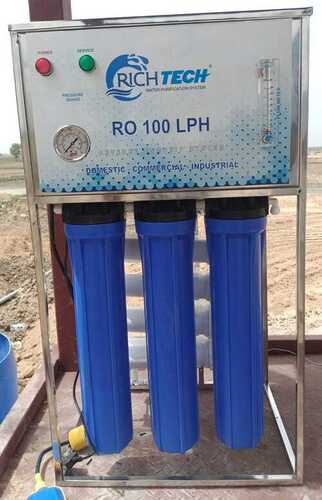 Commercial RO Water Purifier
Price And Quantity
Product Specifications
Product Description
A RO water purifier for your commercial facility is readily available at Nirmal Agency. The company manufactures this water purifying system that can remove impurities of all sizes and shapes that are present in water. This purifier can treat water and deliver pure & healthy drinking water. The pre-filter removes large size contaminants, reverse osmosis membrane blocks minute impurities, UV lamp disinfects bacteria, and ultrafiltration delivers pure water. Before the water fills in the storage tank, it passes through last stage, which is the post-carbon filtration process. The water purified by commercial RO water purifieris suitable for drinking and doing other household courses that need pure water. Here are some features of this ALICA RO Water Purifier:
ALICA RO Water Purifier features:

Low Water Purification Cost

Easy to Install and Remove

Minimum Operating Cost

Low Power Consumption

No Corrosion Risks

Long Shelf Life, etc.